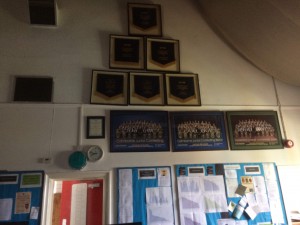 Great to be at Camborne Youth/Junior Contesting Band last night (23 July 2018) to talk more about the trip to France and Belgium in August to mark the centenary of the end of World War One.
The Band will be following in the footsteps of Cornish miners from Dolcoath who signed up in autumn 1914 to serve in the Royal Army Medical Corps.
Click here for more. We rigged up a screen (with a sheet pegged to curtains on the stage!) in the Band pavilion and projected a presentation. Back in a couple of weeks with more information about the logistics of the trip.